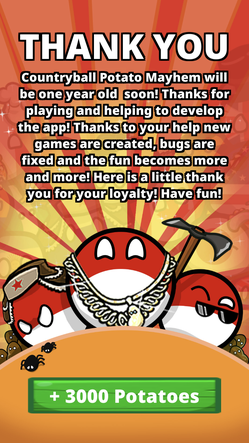 It's been a year now since I've released the very first version of Countryball Potato Mayhem (18.Jan 2019). Because this game was the very first I've ever released on Google Play and Apple's AppStore I wanted to give you some insights on how it performed, what mistakes I'd like to avoid in a future project and what else happened between version 1.0 of the app and the current version 3.5 (Jan 2020).
But first I will present you the result from the Christmas Charity that took part from the 24th of December 2019 until 10th of January 2020.
The Charity Announcement in December:
Over the Christmas period (24 December 2019 to 10 January 2020) 90% of the profits from all in-app purchases in Countryball Potato Mayhem will be donated to the charity UNICEF!
"UNICEF works in over 190 countries and territories to save children's lives, to defend their rights, and to help them fulfil their potential, from early childhood through adolescence."
Christmas Charity (for UNICEF)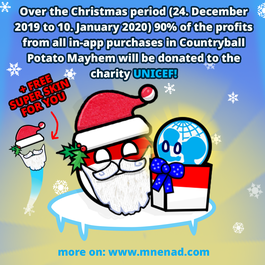 So it happened! 90% of the profit from all in-app purchases between the 24th of Dec. 2019 and the 10th of January 2020 have been donated to UNICEF 
(mind: this was no official partnership with Unicef)
I want to express my personal thanks to everyone who donated - you are awesome! This is the amount we got together:
$106.70
The amount was transferred to UNICEF on the 15th January 2020. Here's a screenshot from the online transaction history (in CHF) for you to check:

---
How it all began...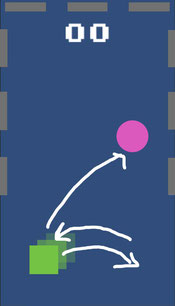 I was very excited a year ago as one of my New Year's resolution of 2019 was to publish my first game that year and it already happened on Januar the 18th (because I've developed Countryball Potato Mayhem from August 2018 on). It all started when my younger brother told me that he would make a game that's incredibly simple but fun to play with a high motivational potential to replay. That were the kind of games he used to play on his mobile device back then.
So I remember exactly how my first prototype looked like.
It was a 2D canvas, basic blue background with a falling, physics driven circle that could be hit up in the air by an abruptly moving square (today's garden rake). If the circle falls throw the lower end of the screen, the game is over. There have been certain areas that added points every time the circle bounced off them.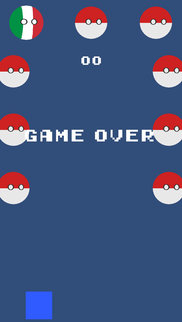 I don't remember anymore how it came to the decision to make it Countryball themed, but I guess the sheer number of possibilities, both in game mechanics and design choices, have led to that decision.
I started by creating a 3D version of the game but switched back right after I realized how much this goes against the aesthetics of the Countryball cartoons I still like to read.
A few months later the very first version of Countryball Potato Mayhem was released on the two Stores (Google Play Store | Apple AppStore). Since that date a lot has changed.
The Evolution of Countryball Potato Mayhem
I had the ambition to create something that would be taken seriously by the users - and I still do! So I usually reply to all reviews on both stores and I found out about a lot of needs and wishes through these channels.
More content was one of the main requests next to bug fixes. One annoying bug for example in the first release was that on android devices the so-called "phone call permission" was triggered which was unintended and led to a lot of questions from the users why the game would need to access phone calls…
Furthermore I added tons of extras that would make the game more exciting, like a ranking system, weekly rewards, customization extensions and most importantly: new play modes!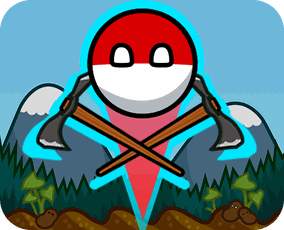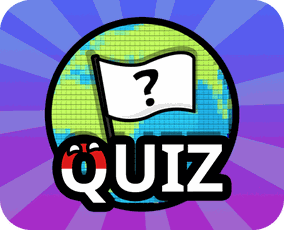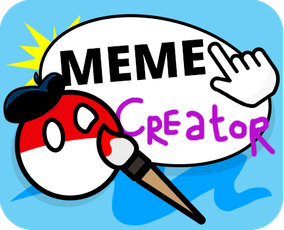 The quiz mode and the meme creator gained a lot of play value for the app. I've honestly learned more than ever before to recognize the flags of our world by designing and playing the quiz mode. I feel this might be the biggest contribution I made so far to the player's experience. The meme creator was something I added because it's the core of the whole Countryball online phenomenon. This mode should enable fast and easy creation of Countryball cartoons by using flag, item and facial expression presets, etc. and custom text and drawings. I don't really know how well this performs but it definitely led to some funny jokes between my friends and me.
Analytics
The number of downloads and active installs have grown strongly after some social media users shared the game in one or more of their posts. You can see this especially in an early period where a tiny user base jumped up. The rest i slow but continuous growth of a few up to 100 users each day. This is okay and makes it worth investing time in updates and content for the app.

Android is way stronger than the iOS version and I'm pretty sure it's due to the fact that I named my App only "Countryball" ("Potato Mayhem" was only in the subtitle) until late 2019 which resulted in a bad appearance in search results...
Anyway the rating has been constantly quite high (above 4.0). Cheers for that folks! When it comes to download numbers, the USA is the leader at the moment. Closely followed by Russia. History seems to repeat itself (lol). Poland in third place! Go Polandball!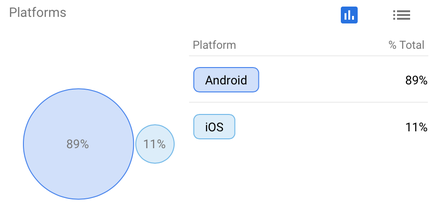 Biggest Mistakes
Probably the biggest mistake, which I have made several times, is not testing new features 101% (no typo) before I made them public. The worst was the release of the meme creator where I didn't realized that in-app purchases were not fully processed which led to understandably disappointed and angry users. I do sincerely apologize for this. The bug was fixed in the last update 3.5.
Furthermore I think it was a mistake to communicate new releases with an exact release date before all features were complete. The premature communication put me often under high pressure, which partly explains the lack of feature testing. I underestimated the time it took to finish each time.
The Future of Countryball Potato Mayhem
I'm happy that the app does well! Especially for a first market entry every from my side I guess. But I also admit that the big hit didn't happen (yet). The game generated enough revenue to balance out the development costs (Unity Plus license, Music, Plugins, etc. excluding my invested time, tho) but I'd like to take more time in 2020 working on new projects.
Making free apps and use ads and in-app purchases still works on mobile devices in 2019/20, but from an financial point of view, without having a "millions-of-downloads game", I will definitely tend to a traditional model: pay for the game and that's it (no ads, no in-game purchases) on PC/Mac or Console. 
Thanks again for playing and donating! Cheers for now friends!